Sound Library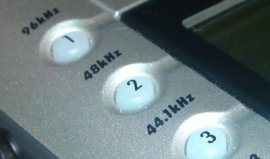 The nature of The Audio Mangle's work gives rise to a large number of original sound effects for games, animations, voice-overs, etc.
Many of these sounds are collected (sometimes literally) in the field and processed in-house, while others are created in the studio's Foley area or sound design software.
Some of our "scrapbook" audio finds its way to our Audioboo page, http://audioboo.fm/audiomangle, including our contributions to the UK Sound Map.
We're working towards offering our sound effects online, but in the meantime please give us a shout if there's anything you need to give your production that extra zing (or whoosh, pop, screech or twang). If we don't already have the sounds you're looking for, we can record or create them.